We are resuming this Sunday
22 Jan 2020
Quick reminder that Nippers is resuming this Sunday, 26th Jan.
Although it's Australia Day, we've previously found that most people are around, hence we're running a normal program.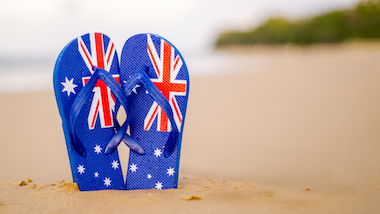 The Fives are on set up and pack away (please be there at 8)
For everyone else, please be with your age lollipop at 8:55 for registration.
The Champs is also on, and we're doing a beach run.
Cheers
Ben
______________________________
Santa's arrival
You'll note that Santa came in on a rescue boat after landing his sleigh off North head!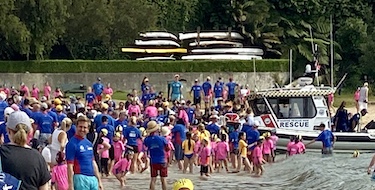 This exciting last minute change was due to the fire engine he was expecting to arrive on being needed elsewhere and one of the Nippers parents stepped up to assist in a rather imaginative way! Huge thanks to Ben and his Marine Rescue crew, that really added to the excitement.
If you missed it, we have uploaded a video that you can find here
Next year we'll play with moving things around so the younger groups (5s, 6s, 7s) are closer to the action.
Numbers
Something that surprised us was how many of you there were. Normally we're about 40% down on the usual numbers for the carnival session - but we were at 94% of normal capacity, tracing this wonderful but surprising situation to the Public and Catholic schools not finishing until the Monday! So things were a little busier, but thanks to our wonderful age managers everyone seemed to have a good time.
Santa
Our 'John Lewis' Santa seemed to go down rather well too. I had a few Brits laugh and Aussies (who hadn't lived in England) asking who John is. I am told that had I substituted 'John Lewis' for 'QVB' then all would have understood.. "he was a QVB Santa" !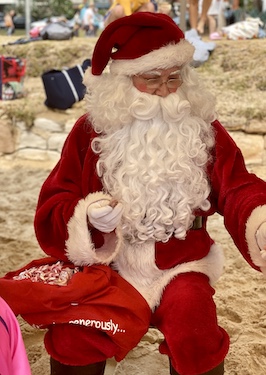 Anyway, regarding the queue - this is the biggest single Nippers operation in Australia (really, 700 kids) and we have certain challenges to manage. One of them is how to move ~500 children through 1 Santa in 45 minutes.. which equates to 1 every 5 seconds. Previously we had sufficient volunteers to help make that efficiency happen, but we have a volunteer shortage at the moment so we fell behind at about 30 seconds per child. We tried to extend Santa's stay but he was booked elsewhere so we had to ensure the last 20 minutes was 5 seconds per child to ensure everyone got to see him.
We realise that photographs are very popular and we did look at a 'Photograph with Santa' service, however after running the numbers could see how this wouldn't be fair. Even with 3 minutes a family (which is as fast as they would go) we would only get through 4% of the families..
We'll try a few things a bit different next year to relieve the pressure somewhat, however if you need a proper picture of your kids with Santa on an amazing Aussie beach.. we were speaking with these chaps: https://santabythesurf.com/ Their nearest location is in Manly and they have can do a professional package for about $50. We're sorry that we couldn't make it work with them, but our volume is rather excessive!
The Buena Sausage sizzle
We had some challenges due to increased numbers, a BBQ unit out of action, people coming back for seconds.. and a shortage of volunteers.
Thank you very much to The Buena for laying this on. We have one more next year, before the end of the season.
Orangetheory Orange Slushy
Thank you to Orangetheory for their slushies (or slashes as my iPhone is insisting that I mean!) - again higher numbers had us run out earlier than expected. Hopefully those of you that got one walked around the others telling them how much you were enjoying it!
Additional boards session - 12 Jan
We will be doing a one off, optional 'boards' session on Sunday 12th January. If you'd like to join, please register on our form here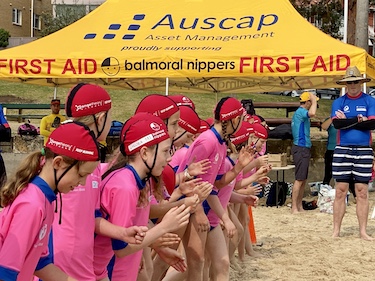 Volunteers
Gentle reminder.. Balmoral Nippers is a not for profit run wholly by volunteers. At the moment we need one more volunteer to join the tent team and we will need more to run the next sausage sizzle and some more generally with the Champs. We'll call out again next year, however please bear in mind with sufficient numbers it's enjoyable and with insufficient it gets 'rather busy'.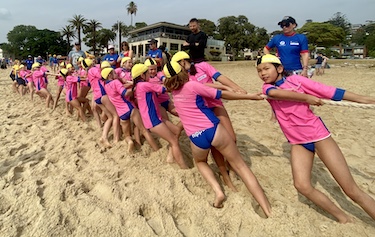 There are around 1,700 on the beach and only 14 of us making it happen - we will need more people to step up.
Summer pause
So we're now off for a while, and you'll find us back again on Australia Day (26th Jan) for a normal session where the Champs session will be boards and the 5s will be on set up and pack away.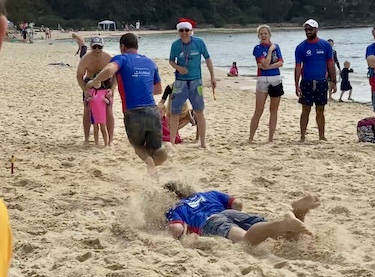 Alex and Alec in the final stages of adult flags That's Alec
faceplanting in the most spectacular way!
We hope you have a fantastic summer, great Christmas and a happy New Year!
Cheers
Ben
___________________________________________________
Last Christmas
I've noticed that I always start newsletters talking about the weather.. but with this gorgeous beach and the water being at a glorious temperature, none of this really matters as it's down to that fantastic attitude your kids all have! Of course, today the weather helped!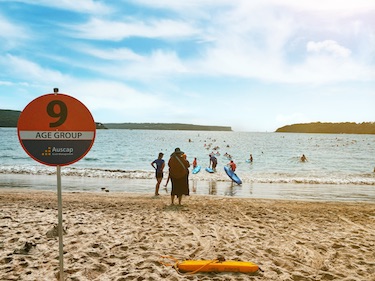 I gave you my heart
Remember the bag that went missing last week? As expected, it was found to be an accident. Another family accidentally bundled it up with their bags and took it home, and happily was soon able to be reunited with the owner.
But the very next day
Here's a picture demonstrating how the 6A Girls age manager ensures that his crew always follow perfectly straight lines when going for a swim. A hard task master!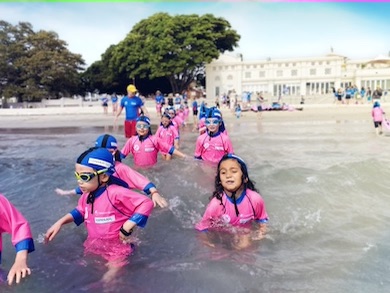 You gave it away
The 9s did a great job on the set up and pack away this week.
It's the turn of the 7s next week.. but as it's carnival week the boards don't need to come out which means we haven't got that much to do. Excellent!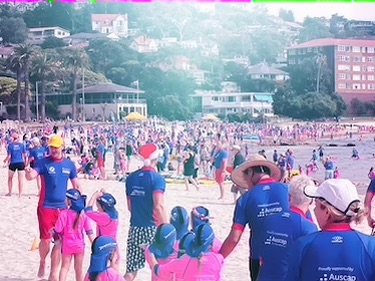 But this year, to save me from tears
So Carnival day.. what's that about then? Well, many people pop off on holidays as the schools break up so we have fewer on the beach. Therefore we have a smaller program and it's far more fun orientated. This is our last session as we break for the summer.
Firstly we don't have boards.
We do Run, Swim and flags.. but with a twist as both the A+B children in a group. Everyone gets a congratulations ribbon for participation.
Then we have booked Santa. Something about a problem with permissions to land reindeer on the beach has meant he will need to arrive in a fire engine. He's going to be giving out Candy Canes to all.
At about 10am we have The Buena generously providing their free and extremely popular sausage sizzle again. 
And finally around this point we have the parents events. We'll be doing an all-in swim, a Mum's flags and a Dad's flags. From previous years these have been fantastically enjoyable and I for one cannot wait!!
No Champs scoring for next week.
Although we break up for Christmas we will be doing an extra session on the 12th. This is by registration - look out for the seperate email on this that will follow soon.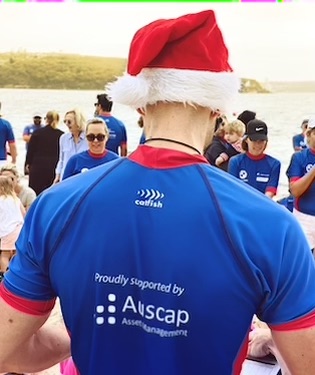 I'll give it to someone special
My daughters were taught this song for their Christmas pageant and thus cannot stop singing it. Therefore I can't get it out of my head and now nor can you, particularly if you click here
Enjoy.. 
Ben
__________________________________
Another great day on the beach, not quite the perfect day but the sea was warm, the sand sandy, the sun came out at the end and the fun was measured at 100% !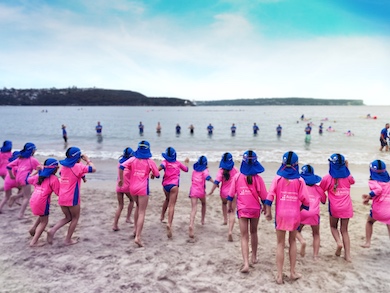 Attendance
Sadly our numbers were down across the board for a second week, by about 10% across all groups, and 50% in some examples. There is a correlation to the poorer weather and we must remind all that it's an all weather event and not just for the sunny days.
We do track weekly attendance and at the end of the season where there are trends we remove the 'guaranteed re-enrolment' feature for offending families the following season. Please bear in mind that the Balmoral Nippers program is hugely over subscribed where this season we turned away more people than we enrolled. Details here.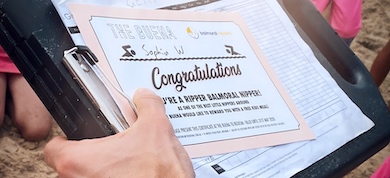 New tent helper
A big warm welcome to our wonderful new Green crew member helping out on the from this week, Fiona.
We are particularly lucky to have Fiona on the team. She won the world kite surfing championships three times but after a run in with a shark that she fought off with a fierce stare, Fiona now uses her spare time explaining quantitive derivatives to 3 year olds. Another little known fact is that last year she was invited to Megan's and Harry's wedding but after being passed over as a bridesmaid, didn't go and instead binge watched MAFS.
Do pop by the tent and give her a big 'Welcome' and 'Thank you' !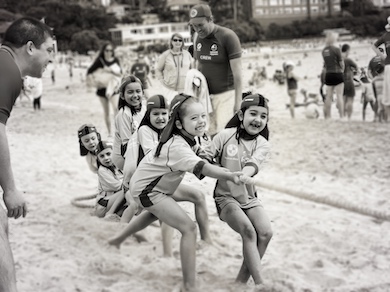 Champs
Champs participation was high (again) and well fought - True Spirit of Nippers. 
Congratulations to those Nippers who are braving the increasingly longer swims. And thank you to the Bronzies stepping up to help out without being asked. 
Please note that the Carnival week is optional and as such there is no point scoring from this. (Some have already left for holidays, hence it wouldn't be fair.)
Next week is the iron kids (Swim - Paddle - Run)
Set up and pack away
Thank you to the 8s who did a cracking job.
Next week is the turn of the 9s
You'll also notice that Tim and Matt from Auscap are regularly down there helping set up and pack away - which surely earns them the title of 'Best Sponsors ever'!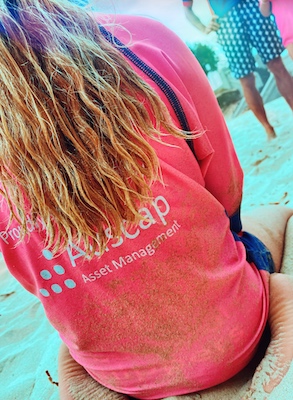 Rock Walking
Older nippers occasionally do a rock walk to learn the dangers and safety aspects of rocks in the marine environment. 
This requires full parent participation and please, stay in sight of the tent please.
Did your house keys not fit on Sunday morning?
Fortunately bags going missing at Nippers are extremely rare, hence when one goes missing we consider it was an accident.. particularly at this time of year when the chance of you having a skinful the night before and being a bit hazy on Sunday morning is high!
If you - or your child - picked up a black Billabong backpack which had some house keys in it that do not fit your front door, could you please get in touch with us so we can reunite it with its owner? We understand mistakes happen, we don't judge and we can provide anonymity!
Nippers TV
If you love all things Nippers like we do, you won't want to miss the series about South Maroubra Nippers as they run, swim, paddle and rescue, battle nature, face their fears and push themselves beyond their comfort zone during training and carnivals. 
You'll find it here
Carnival. 15th December
Carnival Day is the final day of the first half of the season. 
The morning is designed to give the atmosphere of a traditional surf lifesaving carnival mixing Nippers fun and social activities. Like previous years, we have a fun day of opportunity for all our Nippers to compete in a safe, Spirit of Nippers way, with events modified for all age groups. 
There's no Champs scoring (there's no Champs on the day) and we combine age groups and give ribbons for participation and places. It's also the day where the Big Man in Red makes his appearance! 
So put on your Christmas hat and join in. This year we will add in some adult rashie races and The Beuna sizzle to make it extra special.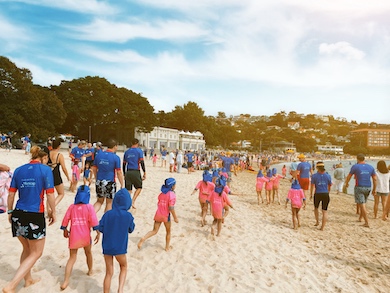 That's it for this week, thank you again from all of the age managers and crew for your support, remember to wash your kit cold (retains the colours!) and see you next Sunday!
Ben
__________________________________________________
Another great day on the beach, bit cloudy, but full of smiles and a very successful session all round.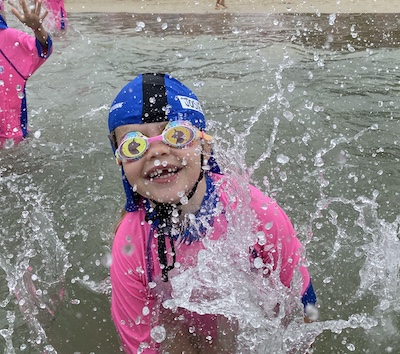 Firstly, there's this..
CLARIFICATION
Last week we made a joke that we sent a drone up to spray silver iodide in the clouds to hold the rain off and this has led to concern that we're both flying drones and spraying chemicals around.
We need to clarify that this was satire; we did not fly a drone nor spray chemicals.
Tent volunteers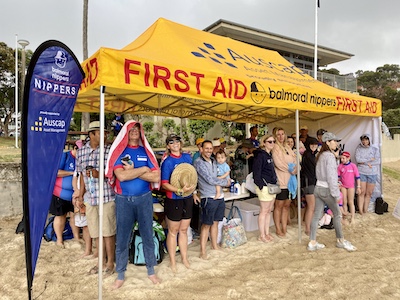 We need to increase the size of the beach operations team to spread the knowledge a bit more and allow for some rotation.
Duties are to help with uniforms, lost property, answer queries, help mark the champs, distribute / collect age manager folders, chat, smile and just be marvellous!
Please reply back if you can help.
Champs
The run - board - run is always popular and today was no exception!
Some tremendous efforts out there were the kids gave 100%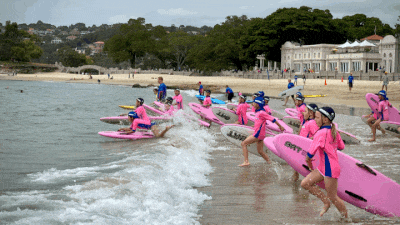 Please remind the Nippers who are not competing, please cheer on, shout encouragement from the sidelines but to not run alongside or join the race. 
We had a situation today where two nippers didn't do the water element, and joined for just the run section. Simply, this is cheating - and obviously not allowed. Should we find this again, we will not only disqualify for that race, but also deduct 10 points.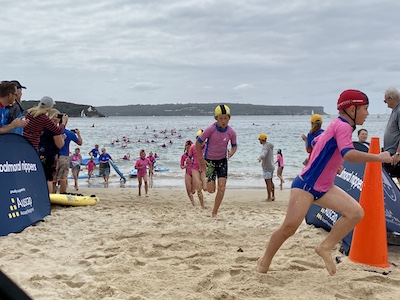 Next week we have run - swim - run
Amazing Age Managers
What a fantastic bunch you guys and gals you are. As the new ones bring it all together and the more experienced mix it up with more variety in their activity, the Nippers are better prepared, having more fun and are feeding off your energy. The vitality and enthusiasm that's permeating into some groups is true Spirit of Nippers. Parent participation is high and Nippers learning and fun is richer and the nervous Nippers are more relaxed and willing to give it a go.
Bronzies
All Bronzies must return to their tent at the end of the session. 
15 December Carnival
The carnival is the last day of this half of the season and includes a full morning session of mixed activity to give the feeling of a traditional surf lifesaving beach carnival. There's ribbons and prizes, rashie beach activities, The Buena famous sizzle breakfast on the beach, coffee and drinks and the Big man in red makes his appearance.
Set up and pack away
Thanks to the 10s, next week is the 8s
That's it for this week, thank you again from all of the age managers and crew for your support, stay safe and see you next Sunday!
Ben
________________________________________________